For showing Adsense Auto ads , your website must be approved by Google. If you not added your site in Adsense then can't show ads on your website from Adsense. Check this article for how to add website in Google Adsense for Monetization.
It's a good news, Google team approve a website for showing their ads, it's time to install ad codes on your website. But placing codes one by one on your site is little bit tricky for beginners. Adsense Auto ads are easiest way to show ads on your website with single line of code.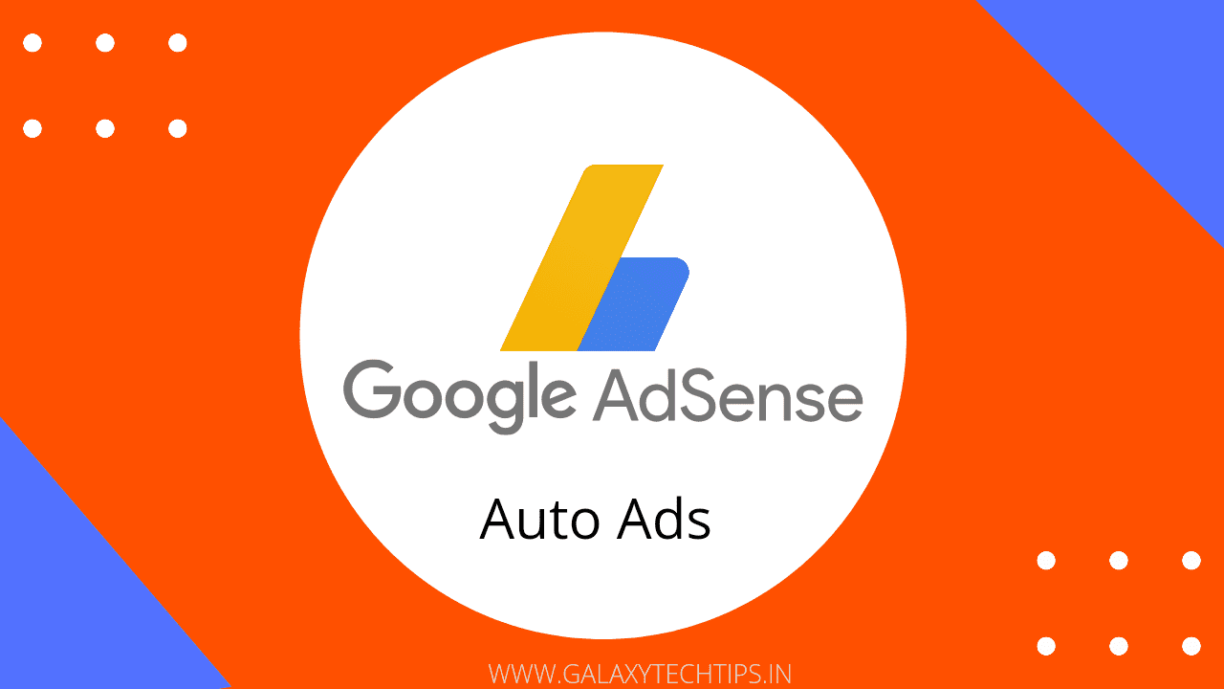 Bonus Tip : If you want place ad codes on your website in a better way then you should use a plugin in WordPress site. Ad Inserter Pro and Advanced Ads both plugin are best for that. Great thing is, both plugins can Integrate with Google Adsense, as well other monetization network. You can easily create and manage your ad codes by category, Posts, Pages, Widgets etc.
Enable Google Adsense Auto Ads on your Site
Follow these steps to apply Google Adsense Auto Ads on your site.
Login to your Adsense Account.
Go to Ads>> Overview.
Choose site when you want to show google adsense auto ads.
Click on Pencil icon in right side of that website when you want to show ads.
Switch on toggle from right side, its color becomes blue.
Note : Make sure you added adsense auto ad code on your website's <head> </head> section. If didn't till now then read this article to how to add code in header of your website.
Check Optimisation toggle on or not, if you want best revenue optimised ads on your site then make sure it should be on.
Ad formats
Click toggle on the ad formats whom you want apply on your site.
In-page ads
In-Page Ads that appear within the main body of content on your website's pages or posts. They typically get more clicks when user visits on any post for more than 30 seconds.
Multiplex ads
Multiplex Ads are Group of Ads (Grid-based Ad) also known as Sponsored ads or Native Ad. These ad units shows after the content or in sidebar as recommendation-style.
Anchor ads
Ads that stick to the top of the user's screen and are easily dismissiblem. You can also set this ad format for wide-screens like desktop.
Vignette ads
Vignette ads are full-screen ads who cover full display screen of a website or app. Typically they appear on screen between post or page load and user have control for skip ad at any time. You can also set this ad format for wide-screens like desktop.
Ad load
You can set a limit of ads minimum to maximum for apply on your website. Keep in mind more ads means more revenue but slow website speed and less ads means less revenue fast website speed. Our recommendations is, set it to average for better result both site speed and revenue.
Page exclusions
If you don't show ads on specific pages, Posts or in specific section then you can do it in Page exclusions section.
After applying all the settings, Finally click on Apply to site. Take rest on bed, changes can take some time for apply on your site.
Another Tip : If you want place ads on your website it's a good decision for earning but ads make website slow. So we highly Recommend Bluehost Hosting for your WordPress website. Bluehost provides massive support for WordPress websites and gives great Uptime and website speed.
You can also go with budget friendly and beginner friendly Hostinger Hosting. They provide great support for their customers. They also provide it's own H-Panel who specially made for beginners easy and Powerful.
You can also check this article for Adsense AMP auto ads implementation on your site. Anchor ads now supports in AMP pages. And if you have any questions regarding this article, feel free comment below.